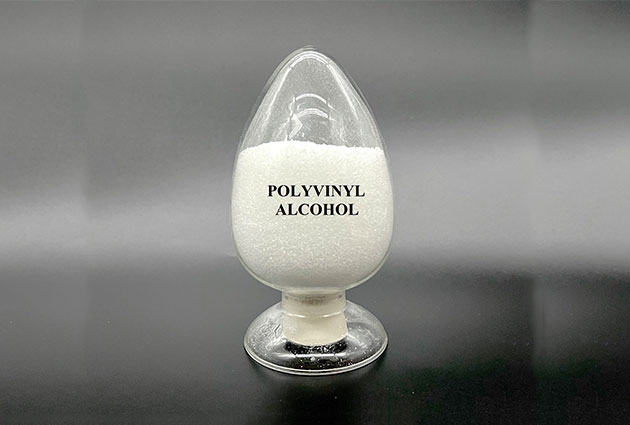 Polyvinyl Alcohol
Product name :Polyvinyl Alcohol
CAS NO.:9002-89-5
H.S.Code:39053000
MF:[C2H4O]n
EINECS No.:209-183-3
Appearance:white powder
Technical Parameters
Hydrolyzed

Item

Viscosity
(mpa.s)

Alcoholysis
(mol)

Sodium Acetate(%)

PH

Fully

04-99(L)

3.0-4.5

98.0-100.0

7.0

2.5

0.7

5-7

05-99(L)

4.0-6.0

98.0-100.0

7.0

2.5

0.7

5-7

10-99(L)

9.0-14.0

98.0-100.0

7.0

2.5

0.7

5-7

15-99(L)

20.0-26.0

98.0-100.0

7.0

2.5

0.7

5-7

17-98(L)

20.0-26.0

97.0-99.0

7.0

2.5

0.7

5-7

17-99(L)

20.0-26.0

98.0-100.0

7.0

2.5

0.7

5-7

17-99(H)

20.0-26.0

98.5-100.0

9.0

2.5

3.0

5-7

19-99(L)

26.0-32.0

98.0-100.0

7.0

2.5

0.7

5-7

19-99(H)

26.0-34.0

98.5-100.0

9.0

2.5

0.7

5-7

20-99(L)

32.0-40.0

98.0-100.0

7.0

2.5

0.7

5-7

20-99(H)

34.0-42.0

98.5-100.0

9.0

2.5

0.7

5-7

22-99(L)

40.0-48.0

98.0-100.0

7.0

2.5

0.7

5-7

23-99(H)

42.0-55.0

98.5-100.0

9.0

2.5

3.0

5-7

24-99(L)

48.0-60

98.0-100.0

7.0

2.5

0.7

5-7

26-99(L)

60.0-75.0

98.0-100.0

7.0

2.5

3.0

5-7

28-99(L)

75.0-90.0

98.0-100.0

7.0

2.5

0.7

5-7

Partially

04-88(L)

3.0-4.5

86.0-90.0

7.0

2.5

0.7

5-7

05-88(L)

4.0-6.0

86.0-90.0

7.0

2.5

0.7

5-7

17-80(L)

18.0-24.0

86.0-90.0

7.0

2.5

0.7

5-7

17-88(L)

20.0-28.0

86.0-90.0

7.0

2.5

0.7

5-7

20-88(L)

28.0-40.0

86.0-90.0

7.0

2.5

3.0

5-7

24-88(L)

40.0-55.0

86.0-90.0

7.0

2.5

0.7

5-7

Intermediate

10-92(L)

8.0-13.0

90.0-94.0

7.0

2.5

0.7

5-7

14-92(L)

13.0-18.0

90.0-94.0

7.0

3.5

0.7

5-7

17-92(L)

20.0-30.0

90.0-94.0

7.0

4.5

0.7

5-7

17-95(L)

20.0-30.0

94.0-96.0

7.0

5.5

0.7

5-7

17-96(L)

20.0-30.0

94.0-98.0

7.0

6.5

0.7

5-7

17-97(L)

21.0-31.0

96.0-98.0

7.0

7.5

0.7

5-7

Fine Particle Grades(S-Grade)

Item

Mesh size

Viscosity
(mpa.s)

Alcoholysis
(mol)

Volatile(%)

Sodium Acetate
(%)

Ash(%)

PH

04-88 S80

80

3.0-4.5

86.0-90.0

7.0

2.5

0.7

5-7

17-99 S120

120

20.0-26.0

98.0-100.0

7.0

2.5

0.7

5-7

17-99 S80

80

20.0-26.0

98.0-100.0

7.0

2.5

0.7

5-7

17-99 S50

50

20.0-26.0

98.0-100.0

7.0

2.5

0.7

5-7

05-88 S80

80

4.0-6.0

86.0-90.0

7.0

2.5

0.7

5-7

17-80 S80

80

18.0-24.0

86.0-90.0

7.0

2.5

0.7

5-7

20-88 S80

80

28.0-40.0

86.0-90.0

7.0

2.5

3.0

5-7

24-88 S80

80

40.0-55.0

86.0-90.0

7.0

2.5

0.7

5-7

specification

17-99F(H)

17-99F(L)

26-99F(L)

Alcoholysis %(mol)

99.8-100

99.8-100

99.8-100

Viscosity % ≤

9.0

7.0

7.0

Sodium Hydroxide % ≤

0.30

0.30

0.30

Residual Acetic Acid % ≤

0.20

0.20

0.20

Sodium HAcetate % ≤

7

2.5

2.5

Purity % ≥

84.7

92.0

92.0

Transparency % ≥

90.0

90.0

90.0

Coloring Degree % ≥

84.0

86.0

86.0

Swelling Capacity %

190±15

145±15

145±15

Average Degree of Polumerization

1750-1900

1750-1900

2450-2650

Molecular Weight

77000-83600

77000-83600

107800-116600

Appearance

White flocculent

White flake

White flake

Customized Grade

(

Products are customized to meet special requirements for companies that have special applicationor that require 

to reach special performance. 

)

The following speciation item can be improved or modified .

Viscosity
(mpa.s)

Alcoholysis
(mol)

Volatile(%)

Sodium Acetate
(%)

Ash(%)

PH
PVA K nowledge FAQ–PVA solubility/PVA dissolution/PVA transportation attention.
Why choose us!
1:Provide PVA Of Different Specifications 
Easthony provides a variety of specifications of PVA to meet your different needs. We also provide customized services to meet the special needs of companies with special applications or needs and special performance.
2:Delivery Date And Shipping Date  
We have our own warehouses near many ports and have cooperated with many shipping companies for many years, which can guarantee the delivery time of products.
3:Multiple Payment Methods
L/C, D/P,T/T ect.Specific payment can be negotiated accordingly.
4:Provide Free PVA Samples
If you are worried about the quality of the PVA or do not know the specific specifications of the product, we provide free samples for you to test, to ensure that you buy a suitable polyvinyl alcohol for you.